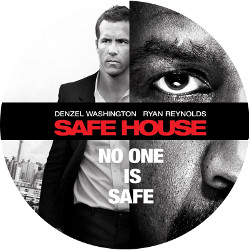 Boring routines of Matt Weston (Ryan Reynolds) as the new agent of CIA in which he serves as temporary prison guard for sought after US fugitive in Cape Town, South Africa is suddenly becoming to be tensing due to Tobin frost (Denzel Washington) present.

Tobin Frost is known as Fugitive big fish of CIA because he considered as US betrayal due to leaking secret agent identity to get his own benefits.

When Tobin Frost is interrogated by US intelligent at the temporary prisons he guard, suddenly other secret agent try to attack and seize the fugitive. In order to protect Tobin safety, Matt try hardly to save the prisoner stay live and could be judged by the country.