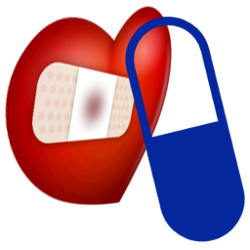 When being broken heart, a best friend should be such spring water on the dessert. It is because a best friend will know exactly when you are being broken heart.  Moving on is not that easy as people said, a broken hearted person need to run-away or such a distraction. One distraction need to consider is to talk with your close friend. For you who have a broken heart friend, make sure you know these 5 amazing spells to help you best friend.

I'm here for you
Even though the fact is that you become to be her/his second option when she/he is with her/his lover, you still need to open your door to share happiness and sadness with her/him.  
You are not alone
This word is definitely amusing. A broken hearted man/woman will think that they are the most desperate people in this world. With the word "you are not alone" he/she will feel better and sure that you are there for her/him. 

What can I do for you?
This sentence is a crucial question you need to ask to your best friend when he/she told you about his/her broken heart. Your question will make her/him sure that you are ready to help her/him.

It's not your false
This sentence is such an antidote. Even though it is your best friend who did wrong thing in her/his relationship, you can comfort her/him with this sentence. It at least will lift some burdens on their head.  You can warn your friend to introspect to their own when they find their relationship broken. 

There is someone out there better than him/her
This sentence is the most potent spell you have. It is because it might get your best friend realized that her/his ex is not best one. There is someone out there much better than him for her. It will make your best friend being more optimistic to move on sooner and open her heart for others.