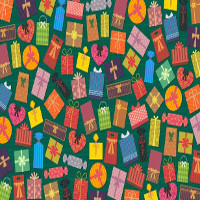 There are numerous occasions for which you would have to go shopping for your adorable brother and here are some nice suggestions for that.
Backpacks:
Smart backpacks are always a welcome kind of a gift. For your little brother who is about to go into a vacation shortly, buy a sturdy backpack for him. As a rakhi gift for brother also it would be widely accepted. Keep in mind the color, brand, and the size of the backpack to be gifted as guys are every sensitive about these three aspects.
Watch:
Watch is a style statement and one of the most favorite items that a guy would love totally. There are world renowned brands like Tag Heuer, Diesel, Audemars Piguet, Rolex, Chopard, Ulysse Nardin, Vacheron Constantin, etc. which should be hunted by you. Make your little brother happy with a token of love in the form of a watch.
Personalized t-shirts:
A cool picture with a nice quote that totally defines your brother can be put in to a t-shirt. This would mesmerize him totally. On his birthday or on his graduation day, this would be a lovely gift of love. Pick a color that he loves and find out the cutest picture of him to be transformed into a magical experience.
Perfumes:
Perfumes are always a refreshing gift for everyone. Brands like Davidoff, Giorgio Armani, Jean Paul Gaultier, Azzaro, Mont Blanc, Issey Miyake, Guy Laroche, Hugo Boss, Versace, or Paco Rabanne would always be astonishing for your elder brother. Pick up a gift basket containing some of these perfumes for your brother.
Leather Wallet:
Wallet with a leather material would be a nice gift option for your brother who is about to start his professional career soon. Put in some lucky coins inside the wallet to wish good fortune to your brother. Along with a leather wallet, you can keep a new key chain also.
Guitar:
A guitar for a musician brother would be really delightful. If he has a musical inclination or already an established musician, a brand new guitar would be adored for sure.
Dance Class Subscription:
Dance is a wonderful form of being in shape. Select any dance class and subscribe your sweet little brother so that he can finally learn the steps of Tango, Salsa, Rhumba, or Tap Dance. He is going to love you for this amazing gift of love.