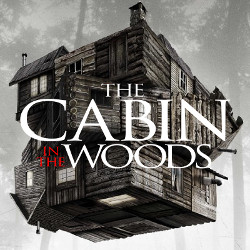 There are two technicians who work in a modern industrial facility named Steve Hadley (Bradley Whitford) and Richard Sitterson (Richard Jenkins). These two are going to be sent for a secret operation on a certain place along with their fellow named Wendy Lin (Amy Acker).

The technicians have to keep on eye by using hidden cameras to 5 college students named Dana (Kristen Connolly), Jules (Anna Hutchison), Curt (Chris Hemsworth), Holden (Jesse Williams) and Marty (Fran Kranz). These students drive out on a vacation in the woods. 
Accidentally, the students meet shady Modecai who directs them to the right road toward to cabin in the woods they will lead. The two technicians perform their sophisticated controls as well as mood-altering drugs in the air inside the cabin to manipulate the cabin environment to be definitely horror. The environment makes the students having a lower intelligence while lacking of caution and developing the libido.

The circumstance is to be uncontrolled as wanted. Meanwhile, Marty who is always smoking marijuana becomes to be paranoid that they are manipulated. One by one, the college students are killed by various traps and zombie attacking which are controlled by the technicians. When the technicians think that they succeed to run the mission and holding a party to celebrate, there is a phone call telling that Marty is still alive and helping Dana to against a Zombie.

Finally, they realize that they are truly manipulated by somebody by using many items controlled in cabin basement. So, to against the enemies, they utilize those all stuffs including monsters to re-attack the senders. Dana and Marty encounter the director who then tells the reason why the students include in the scenario. So, why did the college students involve such a horrible scenario? Is there students save from killing? Find out the answer by watching the movie.