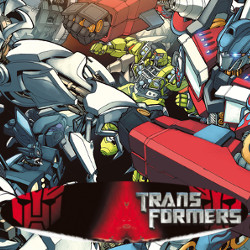 The comic of Transformers: Dark of the Moon will be released in the middle of this year. The publisher releases the prequel comic in order to complete the story of the movie being produced. The first comic is titled Transformers: Storm Rising and the second one is Transformers: Foundation. Transformers: Foundation told about the day before the story of the second movie whereas the Transformers: Storm Rising will tell about the day before the third movie, Transformers: Dark Of The Moon.
The story is told completely from the beginning, the middle and the end. All of the three direct to the last movie, the Dark of the Moon.

The story in the comic is able to entertain the reader. It also has its own emotion. When the comic is successful, the movie must be more enjoyable.

For Transformer fans, the comic appearance could be the best stuff around you before the movie being released on July 2011.