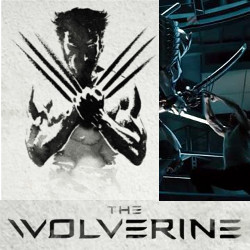 The process to find a director for Wolverine 2 finally brings a name, Darren Aronofsky. The 41 years old director had to face a rival, David Slade who has had to be the director list beforehand.

Aronofsky has told to Hugh Jackman as the Logan character and also the producer at the same time. The director of Black Swan, Slade, also did the same that is meeting to the actors who have power to make any decision including Jackman who is in the shooting project titled Real Steel.

Jackman and Aronofsky have ever worked together when an Australian star take over the main character in The Fountain, replacing Brad Pitt, and Aronofsky was to be the director. On the other hand, Slade is sure that he will be the director of Wolverine 2 because he succeed to work on The Twilight Saga`s Eclipse.
Beforehand, there was a name, Robert Schwentke, ever mentioned to be the director of Wolverine 2. But it was reported that this The Time Traveler`s Wife director has been out of the project and chose to work for  The Weekend Osterman along with Robert Ludlum, and Ryan Reynolds  in the movie R.I.P.D.

Wolerine 2 is scheduled to start taking scenes early 2011 and will be starred by Hugh Jackman again as Logan. And the scriptwriter is Christopher McQuarrie.