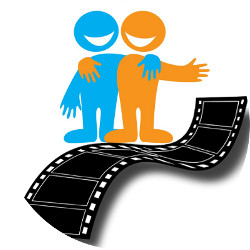 Sometimes it is very boring watching movie with the same story. But, you will never feel bored when you watch about how beautiful friendship is, moreover if you have a friend that's also to be your best friend. Here are the four best friendship movies you should watch because you will understand more about friendship by watching them.

The Shawshank Redemption

It is the friendship between the prisoners, Andy Dufresne (Tim Robbins) and Red (Morgan Freeman). Andy is the man who has been jailed for life because he is considered being a killer of his wife and his wife's affair. So do Red who is to be the manager of all prisoners.
The Boy in the Striped Pyjamas

This movie tells about a friendship between Bruno, the son of an SS officer and a Jewish child, shmuel. They often play together even though there is an electric fence bordering them. Finally, Bruno helps Shmuel escaping from the jail to find Shmuel's father.

Heart Is or Heart Paws

It is a Korean movie that tells about friendship among Chan (the main character in the movie The Way Home), his sister, Soi (the main character in the movie The Wedding Dress) and Hearty, a dog that is to be a present from Chan to his sister for her birthday. The three stay together in a country house lonely because their father passed away and their mother went to find a job but never come back.

The Kit Runner

It is the friendship between two kids in Afghanistan, little Amir, from a respectable tribe, Pushtun, and Hassan, the kid from a minority tribe, Hazara. Hassan is to be a servant in Amir's house. but, the two are often playing together.