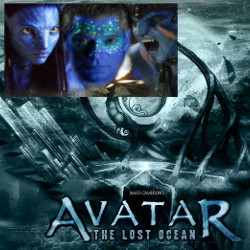 20th Century Fox party apparently cannot wait any longer to produce the net sequel of Avatar. This studio announced about this on Wednesday, October 27 2010 that they are planning Avatar 2 to be released on December, 2014 and Avatar 3 on December, 2015.

James Cameron who is to be the one behind the success of Avatar has agreed to back to direct the movie. The scene will be taken at the end of 2011. But the decision to produce two sequels simultaneously has been decided after Cameron finishing the script of the movie which tells about blue planet named Pandora.
You will find fresher and more incredible story on the two sequels. It will be explored touching themes and characters to entertain all viewers around the globe.

Cameron will work with Jon Landau as the producer of the first movie. For the next, this director wants a story about exploring Pandora's ocean. There will be an adventure in the water.

The movie is starred by Sam Worthington. It became phenomenal thanks to the profit which reached US 2,8 billionaire dollars and becomes the grossing movie ever.