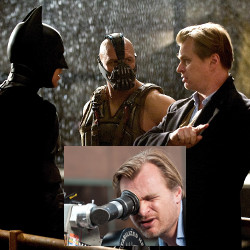 The news about Christopher Nolan getting involved into the making of Batman movie has been discussed. But it might only assumption and guessing. Nolan said that he cannot ignore that chance. He wants to get involved further and really eager to do that. 

It is proven that The Dark Night succeeded. It becomes one of the grossing movies ever. The movie directed by Christopher Nolan has got profit more than 1 billionaire dollars from the sale across the globe. It takes the position on the fifth on grossing movies list behind Avatar, Titanic, The Lord of the Rings: The Return of the King and Pirates: Dead Man`s Chest.
Batman is hero fictional character created by an artist named Bob Kane and the writer Bill Finger. The character Batman firstly appeared and released by DC Comics in Mei 1939. The Dark Night is one of the nicknames given to this hero.