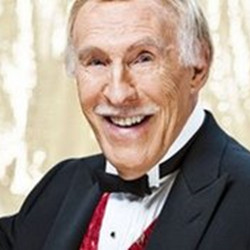 Planning corporate events can take a significant amount of time, effort, and money. Nevertheless, these events can inspire team building and boost morale for every employee. Finding the right location, the right time, and the right food for your business excursion can be enough to make a sane person crazy. Add to that a need for live entertainment and you may be ready to pull your hair completely out of your head. 

There is, however, a solution to your live entertainment problem when you choose to contact a specialized talent agency that focuses on providing exactly the type of entertainment you want. We're not talking about clowns or jugglers; we are talking about live, engaging entertainment designed specifically for adults at corporate events.These specialized talent agencies have numerous live entertainment acts at the ready to ensure that your eventis a success. These acts include comedians, impersonators, and even illusionists, who can all ensure that the guests at the event are entertained and having a fun and memorable experience.
No longer are these corporate events being measured by the number of attendees, but their responses to what they are being exposed to. That is why the ability to make people laugh can make all the difference when it comes to planning your event—and there is nobody better at making people laugh than truly talented comedians. Obviously, we are not talking about Bob from accounting who can tell jokes around the office and get a few laughs, but the up and coming performers who can keep an entire room in stitches for hours. The kinds of comedians that will have your guests talking about your event for weeks, months, and maybe even years after it is over. 

Impersonators bring their own form of comic relief to your event, whether they are a cover band for a popular group no longer together, such as ABBA or The Beatles, or even a famous Hollywood personality with the talent to keep large and small crowds entertained for hours. Maybe your corporate event desires something else altogether … something that makes people sit and wonder, 'how did that just happen?' With specialized talent agencies, comedic illusionists, magicians, and hypnotists are at your fingertips.

With all the planning, labour, and money that can make corporate events seem impossible to pull off, it is nice to be able to make something easy to plan, like these live entertainment acts. Just as long as you find the right talent agency—something reliable and professional, like Corporateentertainers.ca/roster_categories/winnipeg-comedians. This way you can focus your efforts on all the other issues that are not going to be as easy as finding the right comedian or impersonator, such as planning the location, food, and time.