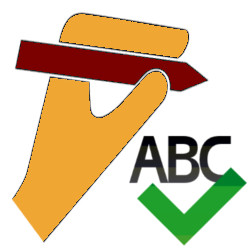 It might not seem like a pressing issue, but good grammar is a must. If you suffer from poor spelling and awkward sentence structure, you are likely missing out on opportunities as a result. Read on for three ways you can improve your writing and maximize your odds for personal and professional success.

Grammar Software
Computer programs like Grammarly can improve writing skills in a way that basic editing software cannot. With Grammarly, all you have to do is copy and paste text into the program and let it work its magic. You can use grammar editing software to edit papers, emails, professional documents, resumes, and more. Not only you can improve your writing short term and feel confident about your work but also you can actually learn from your grammar and spelling mistakes. Investing in software to improve your writing is a valuable tool that can positively affect you in many different aspects of life.
Mobile Apps
Take advantage of tablets, smartphones, and their wide array of mobile applications to improve your vocabulary and brush up on grammar basics in a fun and an interactive way. Use your phone to challenge your friends to word games and brainteasers like Words With Friends and Word Scramble. The competition makes learning exciting and can teach you more than you'd learn from a boring textbook. Additionally, practicing grammar and spelling on a mobile device means learning can take place far beyond the walls of a classroom. The flexibility that comes with these devices means even in today's fast paced world, everyone can fit in some time for academics.

Tutoring
If all else fails, working closely with an academic professional can often help you or your child brush up on the basics. Today, we are so reliant on spell check, autocorrect, and instant access to correct answers that many of us forget some of the most fundamental rules of English. Working with a tutor, either one-on-one or in small group lessons, we can work through any problem areas and improve writing skills based on a customized learning plan. Many children are auditory or tactile learners and the cookie cutter way of teaching in today's school system failed to effectively teach them the grammar rules they need to write well. As a result, millions of people suffer from poor grammar skills today.

Writing well is a critical life skill because, today especially, we are so reliant on texting and email to stay connected. Poor grammar immediately downgrades you in the eyes of a client or potential employer. Brush up on your skills or help prevent your child from the same grammatical fate by taking advantage of the numerous opportunities that exist for grammar and vocabulary improvement.