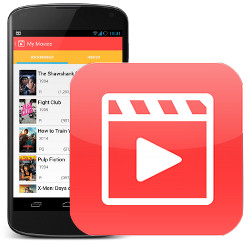 Want to watch a movie but confused with the options? It is not a problem anymore since there is an application that is ready to help you get any information about recommended movie. So, choosing the best movie to watch? It is a piece of cake, isn't it?

It is guaranteed that you will not wrong in choosing movie to accompany you spending a day or a night. The feature you can rely on for this is named Suggest Movie. The most phenomenal feature is the movie filter. It is not only providing a line of the ten best movies in the year 2014 or something like that. The suggest Movie allows you to filter searching result with divers criteria, e.g the year, the genre, the rating the voters, and so forth.
The information displayed might be just ordinary, just IMDB standard because the data is taken from it too. However, it is definitely helpful for you who have no idea about movie you want to watch with your beloved friends or family.

You can get the most suitable movies regarding the criteria you are interested. Besides having several options which meet to your requirements, you will get more detailed information about a certain movie you might not know much beforehand. Now, you can count on Suggest Movie for your movie information. It is just through your lovely android.