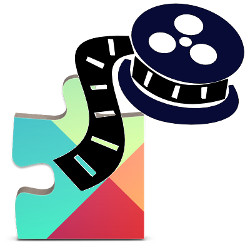 It is good news for Google Players consumers. Start from now, android users and Google Play Store service on the web can order for certain hit films before being released to the DVD version to be downloaded.

For temporary, Google has provided several popular movies such as "Guardians of the Galaxy", "Maleficent," "Lucy", "Gone Girl", "Maze Runner" and several other titles you can order through Play Store by now.

The way how to get the movie is very easy. You just need to check the movie into the list of pre-order availability and then just choose the movie you want to order and then click pre-order button. If it is first time for you to buy anything on Play Store, then you will be asked to insert you credit card data. But take it easy, you will not be charged on anything unless you get the movie.
If it is done, then you will get such a confirmation email and the movie will be inserted into your "my Movies" list. When you click the movie you order, you will be directed toward to the websites which give any things related to the movie, including the latest news and the release date.

Furthermore, when the movie is available, you will get such purchase confirmation and the movie shipping into your "library". Then the movie is ready to watch.

For this time, Google provides about 15 titles only. But they promise, along times goes by, the number will be increasing. However, this pre-order service is still in limited area. But Google promises that it will be expanded sooner.