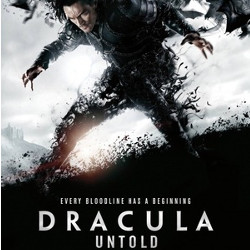 For you Dracula movie lovers, you might be very enthusiasm if you know that the Vampire presented by Bram Stoker will be back to the Hollywood movie. Moreover, instead of re-adapting the novel which was appeared in 1897, the project prefers to bring another story about Dracula through the title "Dracula Untold".

As the result, after being announced to public, various interesting stories are following the journey of the film. In fact, when Gary Shore is announced as the director, many fans seem not too care with his progress which is unseen yet in the film world.

They has already trusted the producer, Michael De Luca to make sure the movie will not leave the points of the previous story even though it brings the different theme.
Different with the previous Dracula movies, the Dracula Untold is starred by Luke Evans. It tells the story about the king Vlad III Tepes aka Dracula who wants to protect his family and his citizenry from Turkish nation attack leaded directly by Sultan Mehmed II.

Realizing that his citizenry is less numbers than the enemies, Vlad is trying to find a help roaming around. He even desperately changes himself to be blood sucking creature for the sake of winning the war.

But, after changed is not the same anymore. The Dracula should face the fact that he becomes enemy for human beings including his own family.

It is known that even though it is much better for the visual matter, Dracula Untold seems not strong enough to image the greatness of the Dracula which has ever been imaged by the director, Francis Ford Coppola in 1992 through his acting on Gary Oldman.

In the movie, besides the Dracula character looks so different and seems lose his prestige. The storyline is too shaggy and so many plot hole around that makes viewers feel tired and even feel unnerved to the movie.

As a result, abundance of critics comes to the movie which has been released on October 10. The critic is including the website Rotten Tomatoes which only gives score about 26 %. Thanks to this, it is only depending on the result on box office to continue the 2nd sequel.