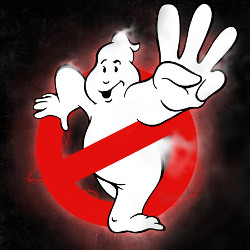 The news about who will become the director of Ghostbusters 3 has been answered. Paul Feig confirms that he officially get involved into the latest version or reboot the Ghostbusters movie. This full-of-experience director is also supported by Katie Dippold as the scriptwriter and also the writer for an action comedy movie, The Heat (2013). Together, they will write the script for the new things related to Ghostbusters movie.

At the same time, Feig also confirmed that this project which has been planned for a long time will not present the main actor but an actress, a funny actress for sure.
Ivan Reitman, who is directing the first and second Ghostbusters movie firstly is plotted to be the director of Ghostbuster 3 but resigned on March. Then Paul Feig is pointed to replace him. And it is suggested to have a reboot with lady Ghostbusters.

But sadly, it has not been clear whether Sony will still continue the Ghostbusters 3 by bringing back the true team played by Dan Aykord, Bill Murray and the deceased Harold Ramis or with the new concept, led by a woman host hunter. Last time, it is also reported that Emma Stones and Jason Statham will join in this movie.

Previously, Feig is well-known in directing a female character in his movie titled Bridesmaids (2011) and will re-join with Melissa McCarthy in the other comedy movie, Spy. Related to Dippold, recently he is writing a script for The Heat sequel starred by Sandra Bullock. Sadly, even though it is ensured about the director, there is no clear information about the release date.