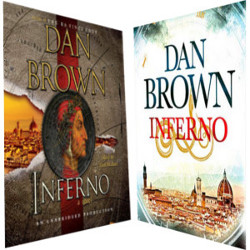 Just for avoiding any disturbance on the box office ladder, the new movie of Tom Hanks, Inferno officially stay away from Star Wars Episode 7. Inferno firstly was prepared to be broadcasted on December 18th, 2015. Then it should be postponed October 14, 2016. As known that Inferno is the further story of The Da Vinci Code (2006) and Angels & Demons (2009). Tom Hanks backs to bring the character of Robert Langdon who always attempts to solve any mystery case behind an artwork namely Dante's Inferno.

It is storied that Robert Langdon attempts to get his memory back after being wake up from amnesia in the Italia's hospital. A doctor, Sienna Brooks, helps him to collect information and the mystery related to Dante Inferno poem and global epidemic.
Based on the news reported by Aceshowbiz, Ron Howard will be back to his position as a director and also producer to present the story written by David Koepp. Actually the third series from the Dan Brown novel is The Lost Symbol, but for this time, it should be passed for the sake of prioritizing the Inferno's release. There is no information about why The Lost Symbol is chosen to be passed.

On the new schedule for the premiere, Inferno will against A Monster Calls starred by Liam Neeson. And the Star Wars Episode 7 is still facing a comedy movie, The Nest, starred by Tina Fey and Amy Poehler.