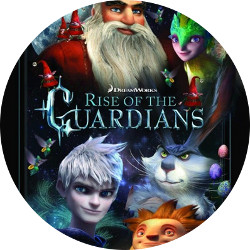 Indeed, a fairy tale is also interesting to be performed on the wide screen. This kind of themes is applied by DreamWorks Animation through its new movie, Rise of the Guardians. Different with the earlier tale animation movies made from it, Rise of the Guardians, directed by Peter Ramsey, gathers several children classical tales in one movie.

In this movie, there are six lead characters which will be the center of the story. Those are Jack Frost, Santa Claus, Tooth Fairy, Easter Bunny, The Sandman as well as the antagonist character, Pitch.

The Rise of the Guardians movies itself is the adaptation result of children's book, The Guardians of Childhood, created by William Joyce. This movie, later, will tell about all magical creatures from a fairy tales which try to keep the fantasy of children throughout the world.